With the advent of the Bilderberger conference set to begin this week, Agenda 21 is sure to be a hot topic for the globalist powerbrokers.
YiT ~ Shelly
---
Paul Joseph Watson
Infowars.com
Wednesday, May 30, 2012
The attendance of Alberta Premier and global warming alarmist Alison Redford at this year's Bilderberg conference, during which she will discuss "ecological challenges," confirms that Agenda 21 and the bid to re-brand the stuttering climate change power grab will be core issues at the elitist confab set to take place tomorrow.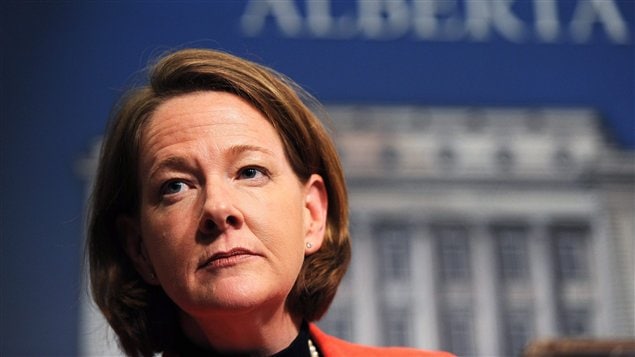 "According to a government news release, Redford will meet with a number of individuals to discuss topics like monetary policy, ecological challenges and responsible development of natural resources," reports CBC News.
Redford's attendance at the clandestine meeting of global power brokers is costing Canadian taxpayers $19,000 dollars.
Her appearance represents yet another example of how Bilderberg is not merely a talking shop but an active consensus-making forum for people in positions of power. Redford will be scheming with power brokers from foreign countries in complete secrecy and with total disregard for her democratic obligations to the Canadian people.
Redford is an aggressive advocate of the man-made explanation behind climate change. During an election debate earlier this year, she attacked Wildrose Leader Danielle Smith as a national embarrassment simply because Smith dared to suggest that the science on global warming was not settled.
Redford's advocacy for more controls on carbon emissions is directly in line with the Obama administration's war against America's coal industry and the wider Bilderberg agenda for a "post-industrial revolution," where energy use will be severely restricted in the name of saving the earth, leading to plummeting living standards.
The United Nations' Agenda 21 project demands that member nations adopt "sustainable development" policies that are little more than a disguise for the reintroduction of neo-feudalism and only serve to reduce living standards and quality of life.
Click here for the full story.
---
And linked within the story above is this gem: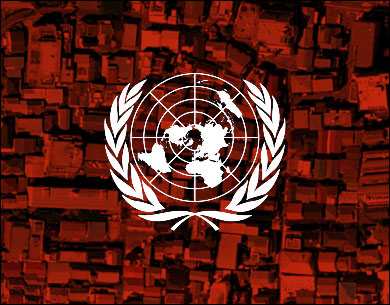 In a recent statement put out by "Planet Under Pressure" several scientists call for denser cities in order to mitigate worldwide population growth. When in doubt that UN's Agenda 21 is not the Mein Kampf of our day, one should consider yet another in-your-face confession from yet another certified biocratic control freak
According to an MSNBCarticle one of the scientists while speaking about human populations worldwide, stated:
"We certainly don't want them strolling about the entire countryside. We want them to save land for nature by living closely [together]."
Insisting the world's population be locked up within the confounds of mega-cities, the elite realizes that if the herd is to be properly controlled walls are needed- thick walls, and by constructing these walls, making the masses go this or that way will be made easier..
Chief scientist Michail Fragkias involved with "Planet under Pressure" told MSNBC that "the answer (to population growth) is denser cities."
The conference, co-sponsored by NASA and UNEP by the way, released its statement calling for denser cities to mitigate "worldwide population growth" ahead of the Rio+20 United Nations Conference on Sustainable Development taking place in June of this year.
"If cities can develop in height rather than in width that would be much more preferable and environmentally not as harmful", Fragkias said.
Click here to read the full story.
---
And further buried within the first posting is this video:
World's cities to expand by more than twice the size of Texas by 2030
Building denser cities like Manhattan -- as shown in this aerial view Wednesday, Aug. 29, 2007, in New York - could be part of the answer.
Cities worldwide are on track to expand by nearly 580,000 square miles – more than twice the size of Texas – in less than 20 years, according to experts at a major international science conference.
Yale University professor Karen Seto said the North American suburb had "gone global, and car-dependent urban developments are more and more the norm."
The world's population is expected to grow from the current 7 billion to about 9 billion by 2050, according to the United Nations.
Experts meeting at the Planet Under Pressure 2012 conference in London said in a statement released by the organizers Tuesday that unless changes were made, "humanity's urban footprint" would increase in size by 1.5 million square kilometers (nearly 580,000 square miles) by 2030.
Click here to read the full story.